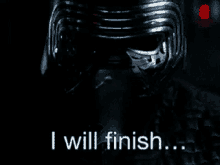 Why is it that when we are offended by someone's behavior we end up being even more offensive in reply? Because they started it, simple. Of course this is a childish reply and as adults we would never be seen giving such an excuse for our offensive behavior but deep down I think that is what we still believe.
It explains every conflict, dispute and fight we have ever had. If someone has dared to cross us first then we will make sure they will remember not to ever do it again, by crossing them by even more.
The offended becomes the offender and so the cycle has continued for milenia.
But imagine if we lived by, and agreed to, the principle of being less offensive and what effect that would have on our lives?
The way I see it is that we have 3 choices when we are offended
To be equally or more offensive in return
To be passive or submissive and suck it up buttercup
Or to object, which is a neutral stance
Objecting seems to be a lost art. For example when was the last time you actually said to someone that you objected to their behavior? Never, is my bet.
That is why I have developed Object123. I believe it can allow us to be less offensive when we are offended and help de-escalate a situation when someone is offended by the other's behavior, without having to be submissive.
Of course for this to work we would need to agree to use this method and the process can be even used when one fails to use it correctly, by objecting to this behavior also. So it becomes sort of a singularity that can self correct itself.
Worth a try.